Testing the makeup of your water is the first step to clean, crisp water. Schedule a free, in-home water analysis.
GOOD FOR YOU AND THE PLANET
Plastic water bottles are filling our oceans and landfills. Instead of relying on single-use plastics, refill your water supply at home. Save energy with more efficient plumbing and water heating.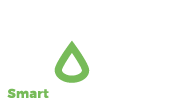 © 2020 Legacy Water, LLC.
All Rights Reserved.