The water that is essential for life can also be source of disease. Many water treatment facilities, which we rely on for our showers, faucets, etc., have some level of contaminates, microbes, toxic substances. Some of these impurities are the result of treating the water with chlorine and chlorate. If the water you are drinking, breathing in in the shower, and cooking your food with has toxic elements, the chemicals and pollutants may cause serious health problems.
DON'T TOTALLY TRUST THE TAP
The Natural Resources Defense Council (NRDC), a nonprofit environmental advocacy group, found that in 2015 (the most recent year available), one-quarter of Americans drank water from systems that violated rules set by the Safe Drinking Water Act. (And that doesn't include the more than 13 million private well systems exempt from federal safety requirements.) Scores more municipalities operate on leaky, lead-laden infrastructure. At least 6 million city water pipes in the U.S. are made of the metal, which is so dangerous there is no acceptable safe level, and many local governments have thin budgets for replacement, says Erik Olson, director of health and food at the NRDC.
It's not just bad plumbing that could be junking up your faucet's flow. Some lakes, rivers, and groundwater are polluted by worrisome levels of natural compounds like arsenic, human-made chemicals, and agricultural runoff such as animal waste, fertilizers, and pesticides. The treatment plants designed to remove contaminants don't always operate up to par (most use century-old technology). Sometimes residents aren't immediately told when issues are found.
CONTAMINATES & CHEMICALS IN CITY WATER
No federal regulations require municipalities to maintain water supplies with PFCs below a certain level. The EPA issued a non-binding health advisory level, but many experts think it's still too high.
Perfluorinated chemicals — or PFCs — are  potentially dangerous contaminants in the water supply. PFCs are manufactured chemical compounds that make common household products more resistant to stains, grease, and water.
You may also be interested in how to deal with fluoride or chlorine in tap water. Municipal water suppliers add chlorine to drinking water to keep disease-causing organisms, or pathogens, from contaminating the water supply. It does protect people from water-borne diseases but can react with other naturally-occurring elements to form toxins called trihalomethanes (THMs). THMs have been linked to a wide range of health conditions, including asthma, eczema, bladder cancer and heart disease. Pregnant women who consume a high volume of chlorinated tap water can be at a higher risk of miscarriage, according to some studies. Different water filter types in systems — including point of entry, faucet of refrigerator dispenser can help remove chlorine.
The following contaminates were found in test results conducted by the water utility and provided to the Environmental Working Group by the North Carolina Department of Environment and Natural Resources, as well as information from the U.S. EPA Enforcement and Compliance History database (January 2019 - March 2019). It should be noted, however, that the city's tap water was in compliance with federal health-based drinking water standards. 
Other detected contaminants included bromide, chlorate, diabromoacetic acid, flouride, haloacetic acid (HAA5), monobromolacetic acid, monochloroacetic acid, strontium, and thallium.
Although generally safe to drink and use, hard water can cause a variety of problems related to skin, hair, cleaning, and appliance use. Hard water can leave your skin and hair feeling dry and brittle. It can leave stains and soapy buildup on dishes, textiles, and surfaces, and mineral buildup in water heaters, boilers, sinks and shower areas.
In well water, or hard water, other elements can be present besides hydrogen and oxygen.
Calcium           Magnesium         Iron     Manganese         Aluminum
BENEFITS OF A WATER SOFTENER
Avoid spots, streaks and soapy residue on laundry and dishes. Use less soap and rinse  soap more thoroughly. Clean your bath, shower and sink less often.
Your hot water heaters will heat softened water more quickly, resulting in improved efficiency, reduced energy consumption, and lower utility bills. That saves money.
Traces of minerals on your clothes can cause colors and fabrics to fade. Improve water flow to clean more efficiently with less soap and residue.
Extend the life of appliances that use water, such as washing machines, dishwashers, and water heaters. Use less energy and replace them less often.
Minerals form scaly deposits in and around plumbing fixtures. Over time, these build up and cause clogs and corrosion, decreasing the life of your pipes and systems.
Minerals deplete natural oils, and can make your hair brittle, dull, and frizzy, and your skin dry, itchy and irritated. Preserve your body's natural moisture barriers.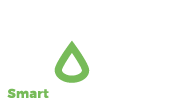 © 2020 Legacy Water, LLC.
All Rights Reserved.