6 STAGE REVERSE OSMOSIS SYSTEM
The Legacy RO-6 combines the benefits of RO filtration to provide the most effective purification system in its class for pure and safe drinking water. Each stage of filtration progressively removes contaminants while improving water quality. With the added 6th stage - an Alkaline Remineralization filter - the Legacy RO-6 restores just the right proportion of healthy minerals and produces a natural balance of alkalinity, creating healthier, great tasting water.
Removes 99% of contaminants from the tap, including arsenic, fluoride, nitrates, hormones, asbestos, calcium, sodium, perchlorates, and heavy metals
Provides safe, pure, great-tasting drinking water through the tap
Healthier pH+ hydrates your body faster while adding minerals
FDA/NSF certified for safe use
MADE IN AMERICA
FREE OF PROPOSITION 65 WARNING
The process starts by passing water through a 5-micron polypropylene pre-filter cartridge. This SEDIMENT FILTER captures particulate matter like rust, sediment and dirt, while preventing the filtration systems from clogging with fine debris. Next, the water flows through two 5-micron organic coconut shell activated carbon block cartridges. These CARBON FILTERS act as polishing filters by removing tastes and odors caused by chlorine and chloramine disinfection chemicals, and remove carcinogens and organic contaminants like industrial chemicals. Then, the THIN COMPOSITE MEMBRANE removes heavy metals like lead and mercury. Salts, fluoride, and radon are also removed. Next, the GRANULATED ACTIVATED CARBON (GAC) cartridge removes organic chemicals as well as chemicals that give objectionable odors or taste to water such as hydrogen sulfide and chlorine. Finally, the Alkaline Remineralization filter restores healthy minerals and a natural alkaline balance.
The Legacy RO-6 removes 99% of contaminants from the tap through its six stages of filtration.
sediment & particulates   up to 99% (5 microns and higher)
THIN FILM COMPOSITE MEMBRANE
Sodium   90-95%
Magnesium   93-98%
Potassium   90-95%
Iron 2   93-98%
Manganese 2   93-98%
Calcium   93-98%
Copper   94-99%
Silver   93-98%
Zinc   93-98%
Strontium   93-98%
Cadmium   93-98%
Nickel   93-98%
Mercury   93-98%
Radioactivity   93-98%
Chromium-6   94-99%
Chromium-3   94-99%
Lead   94-99%
Chlorine   90-95%
Bicarbonate   90-95%
Nitrate3   85-90%
Fluoride   90-97%
Phosphate   93-98%
Chromate   90-95%
Cyanide   90-95%
Sulfate   93-98%
Boron   55-60%
Arsenic+3   70-80%
Arsenic+5  94-99%
Selenium   93-98%
Barium   93-98%
Sediment   > 99%
Protozoa   > 99%
Ameobic-Cysts   > 99%
Turbidity   > 99%
Asbestos   > 99%
Bacteria   > 99%
Giardia   > 99%
Source: Water Quality Association, www.wqa.org
GRANULAR ACTIVATED CARBON FILTER
chlorine, dissolved gasses & volatile organic compounds   99%
chlorine, radon & volatile organic compounds   up to 99% (5 microns and higher)
IS THIS SYSTEM RIGHT FOR ME?
To have the right system for your specific water issues, we suggest getting a free assessment. We'll provide you with our test results of your water and give our recommendations on a filtration system right for your home or business.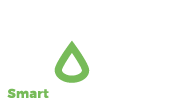 © 2020 Legacy Water, LLC.
All Rights Reserved.