LEGACY PRO SERIES SOFTENER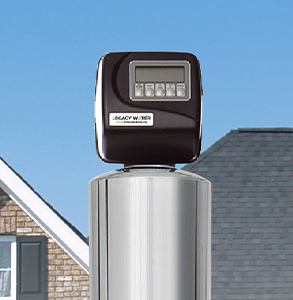 This high efficiency control valve  boasts some of the highest flow-rates and efficiencies on the market. With flow rates of up to 34GPM, this valve is great for most residential and light commercial applications.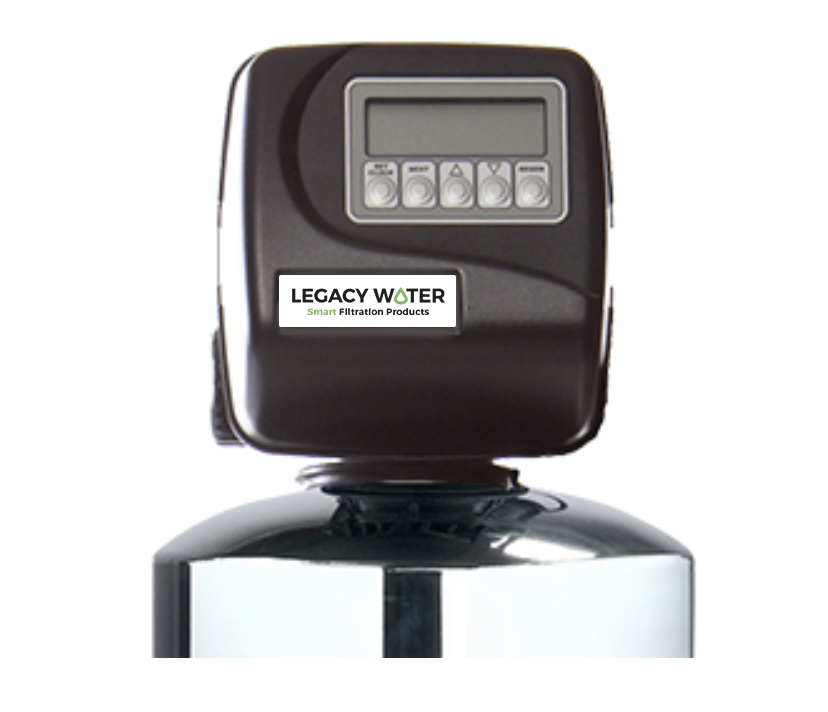 The Legacy Pro Series Softener is a high efficiency softening system that eliminates problems caused by hard water. It is designed to waste the least amount of water while using the least amount of salt or potassium to create the softest water possible. Enjoy silkier hair, skin, cleaner dishes and appliances.
Our non-solvent sulfonated resins are the cleanest in the industry. They are manufactured without the use of chlorinated solvents, resulting in very low TOC. These premium grade resins start with exceptionally clean copolymer beads that cover a broad spectrum of DVB levels and particle sizes, and set the industry standard for ultra-low metal content and no organic chloride leakage.
Choose what size filter is best for your home by using the chart below. Please contact us for pricing.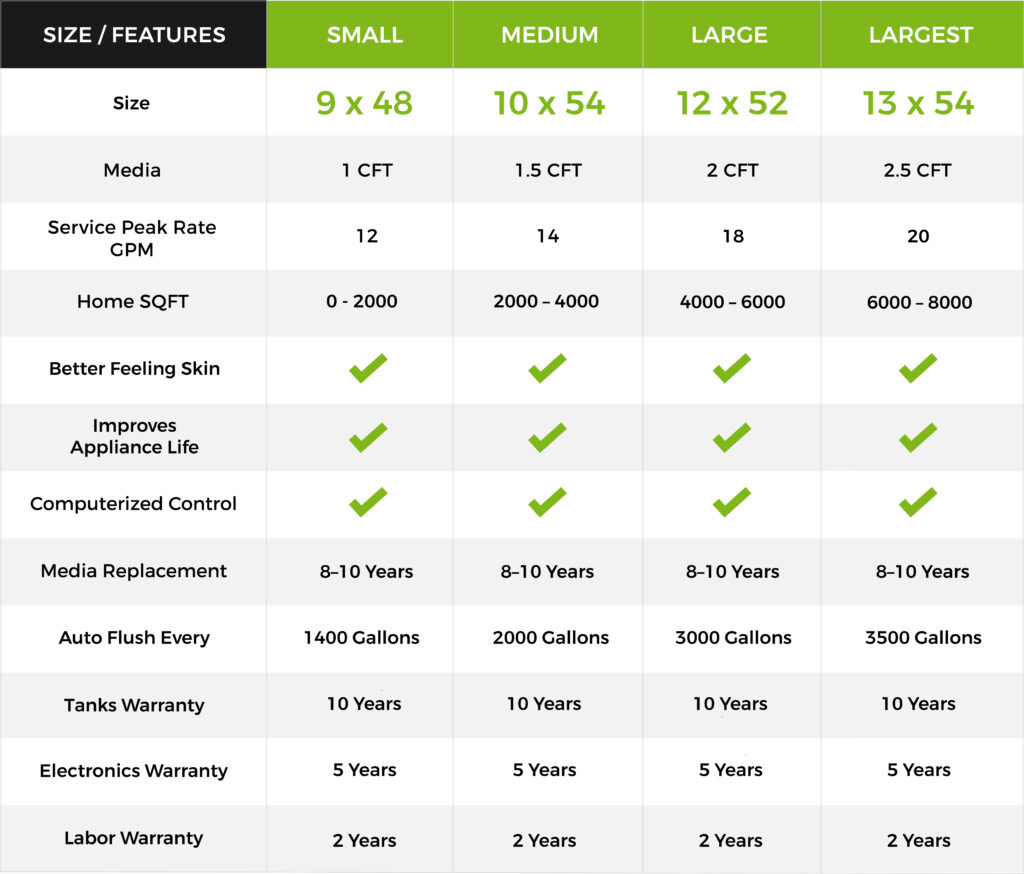 IS THIS SYSTEM RIGHT FOR ME?
To have the right system for your specific water issues, we suggest getting a free assessment. We'll provide you with our test results of your water and give our recommendations on a filtration system right for your home or business.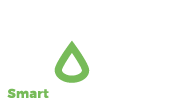 © 2020 Legacy Water, LLC.
All Rights Reserved.